Vassilis Papadopoulos (Greece)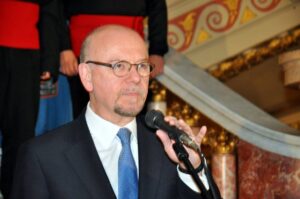 Vasilis Papadopoulos is a Greek diplomat and writer. He was born in Athens in 1960. He graduated from Law School of the University of Athens and completed his two masters in International and European Law in France. Apart from Greek, he speeks English, French, Spanish and Russian. In 1985 he joined the Diplomatic corps as Attaché of Embassy of the Greek Ministry of Foreign Affairs. While in Athens, he worked mainly in departments of the Ministry having to do with European Union issues, including external relations,energy, the E.U. budget, european institutions and monetary issues. Abroad he has served at the Greek Consulate of San Francisco, at the Embassy in Kyiv, at the Embassy in Bangkok, and at the Permanent Greek Delegation at the United Nations (New York), when Greece was elected as a non permanent member of the Security Council. He dealt with development assistance and environment issues, conflicts in Africa, as well as the reform of the UN and the Security Council in particular. He served as Ambassador of Greece in Kyiv and Bucharest .He has been teaching for many years practical issues of diplomacy and culture at the Diplomatic Academy of the Ministry of Foreign Affairs, based on interactive methods and simulations. In November 2019 he was named as diplomatic advisor of the 2021 Committee. On the 13th of March of 2020 he was appointed as Chief of Staff of the Greek Precidency , by the new President of the Hellenic Republic Katerina Sakellaropoulou .Papadopoulos is the author of short stories entitled "In the Far East, Impressions of a Diplomat" published in 2002 by Periplus editions. The book describes the mentality and way of life of the people in Asian countries, where he worked (Thailand, Myanmar, Cambodia, Laos) or traveled (Indonesia, China, Nepal), comparing them with Europe and Greece in particular. In 2008, he published a short novel titled "Olya. Two winters and one spring". It is the story of a young Ukrainian girl, in a relationship with a rich oligarch who is an arms dealer. She inadvertently witnesses a crime and fearing for her life, she hides at the Chernobyl Forbidden Zone, next to the destroyed nuclear plant. The book has been translated into Ukrainian and Romanian. In 2018, Omonia publishing house in Bucharest, publishes his bilingual book (Greek and Romanian) entitled "George Seferis. Between diplomacy and poetry. "It is a presentation of the poet's work, in a way that is accessible to the Romanian public. The book is particularly focused on the conflict between the two aspects of Seferis' personality, the diplomatic representative of Greece and the writer. In 2019 he wrote a brief essay entitled "Language as a vehicle of culture. The impact of the Greek language" published by Periplus editions in which he analyzes the influence of the Greek language in other cultures over the centuries. The book was translated to Romanian and published in 2020 in Bucharest.In 2019, the essay "Diplomacy and Poetry, the Case of George Seferis" was published by Icarus Publications and presents the poet George Seferis, focusing on his diplomatic work and the way his career influenced his literary creation. Some of his original diplomatic writings are presented for the first time, while there is a comparative analysis between his diplomatic style and his poetic language
 Maria Laina (Greece)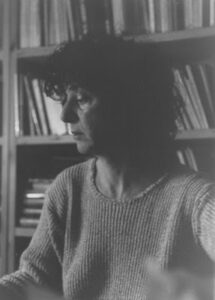 Maria Laina was born in Patras (Greece) in 1947. She graduated law school of Athens. She has worked in editing, translating, and teaching modern Greek language and literature for fifteen years at american colleges in Greece. She produced and broadcasted literature programmes for radio and written scripts for television. She has published nine plays (three of them monologues) and eight collections of poetry. She has received six awards: National Award for Poetry in 1993. Cavafis award in 1996. Maria Callas Award  by the national Radio  in 1998. Honorary distinction by the University of Patras in 1914.: Unanimous Award by the Academy of Greece for the whole of her poetic work in 1914. A collection  of her poetry translated into German was given the award  of the city of Munich in 1995. Her plays have been performed on central stages in Athens, Τhessaloniki  and elsewhere and her poetry has been translated in most European languages  and presented in international poetry festivals (in Jerusalem, Berlin, New York, London,  Stockholm, Munich, Prinston, Majorka, just to mention some ). She has translated Katherine Mansfield, Ezra Pound, T.S. Eliot, Edith Wharton, Patricia Highsmith, Charlotte  Bronté, Tennessee Williams  amongst others, and has edited an anthology of 20th century poets (a selection of translations into Greek)
 André Naffis-Sahely (Abu Dhabi)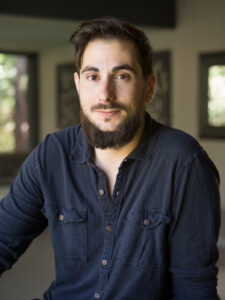 André Naffis-Sahely is a poet, editor and translator whose many publications include two collections, The Promised Land: Poems from Itinerant Life (Penguin Books, 2017) and High Desert (Bloodaxe Books, 2022), and a pamphlet, The Other Side of Nowhere (Rough Trade Books, 2019). He edited The Heart of a Stranger: An Anthology of Exile Literature (2020) and is editor of Poetry London. He has translated over twenty titles of fiction, poetry and nonfiction, including works by Honoré de Balzac, Émile Zola, Alessandro Spina, Abdellatif Laâbi, Frankétienne, Ribka Sibhatu and Tahar Ben Jelloun. Several of these titles were selected as 'books of the year' by NPR, The Guardian and Financial Times. He grew up in Abu Dhabi, but was born in Venice to an Iranian father and an Italian mother. He has taught at Whittier College, Occidental College, and University of California, Los Angeles, where he was the Author in Residence. He is a Visiting Teaching Fellow at the Manchester Writing School in the UK, a Lecturer at University of California, Davis in the US and the editor of Poetry London in the UK
  Jochen Kelter (Switzerland)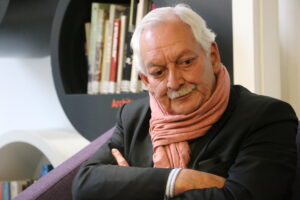 Jochen Kelter, born in Cologne, Germany in 1946. University studies in Germany and France. Has been living as a Swiss citizen in Switzerland since 1969. Poet, novelist, essayist. President of the Swiss collecting society Pro Litteris from 2000 to 2010. Former President of the  European Writers' congres (EWC), the federation of European writers' associations. Latest books: Die Möwen von Sultanahmet (poems, 2015),Wie eine Feder übern Himmel (poems, 2017), Sprache ist eine Wanderdüne (eeays on Literature and society, 2019). Fremd bin ich eingezogen (from Franz Schubert: Winterreise),  2020, Im Grauschlaf stürzt Emil Zatopek
Koukis Christos (Greece)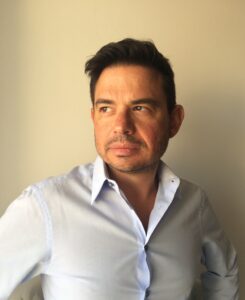 Christos Koukis was born in 1979 and he is a poet. He has published poetry books in Greece, France, India and Serbia and poems of his have been translated in ten (10) languages. He has participated in poetry anthologies in Greece and other countries and in several international poetry festivals. He has worked in poetry and culture magazines and has written lyrics for songs. He collaborated in an international project for Documenta 14 Athens. He is the director of the Crete International Poetry Festival. He lives and works in Athens.
Anastasis Vistonitis (Greece)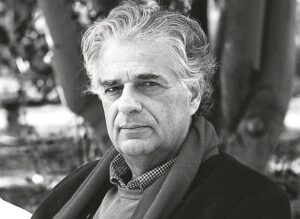 Anastasis Vistonitis Anastasis Vistonitis was born in Komotini in 1952. He appeared in Letters in 1970 and since then has published ten collections of poetry, two compiled editions of his poetry, six prose books, four volumes of essays, a book of translations by the Chinese poet of the Tang Dynasty, a book of translation of a selection of poems by the prominent Israeli poet Amir Orr and a book of translation of a selection of poems by the leading contemporary Chinese poet Bei Dao . He has published numerous articles, essays, travel texts, poems and critical notes in the newspapers «Η Καθημερινή» and «Η Αυγή», in the magazines «Αντί», «Νέα Πορεία», «η λέξη», «Χάρτης», «Γράμματα και Τέχνες», «Το Δέντρο», «Εντευκτήριο», «Ρεύματα, «Φρέαρ» and «Poetix», as well as in prestigious newspapers and magazines abroad (Haaretz , Delo , Herald Tribune , Lettre International , Sodobnost , Translation , 2B , 91 st Meridian , Versopolis , P.E.N.International, Pangolin House etc.). His poetry has been presented at international festivals and leading universities (Harvard , Columbia, Renmin, Nankai, Peking University and Baptist University , where he was the host of the International Writers Program for a Month, Humboldt Universitat et al.). He was a member of the staff team that drafted the Athens nomination file for the 2004 Olympic Games and worked for a year on the Athens Organizing Committee. 2004. From 1983 to 1988 he lived in the USA (New York and Chicago), where he was the editor-in-chief of the daily Greek-American newspaper «Πρωινή». From 2015 to 2017 he lived in Central Europe as a correspondent for newspaper «To Βήμα», whose author has been since 1991. From 1996 to 2001 he was a Board member of the European Writers' Congress and from 2003 to 2008 Vice – President. His poems and short stories have been translated into twenty languages. Six of his poetry books have been published in English, German, Slavo- Macedonian, Slovenian, Hebrew and Chinese, and one prose in Serbian. He was a member of the Board of the Greek Writers' Society from 1994 to 1996 and its vice-president from 1996 to 1997.
Amir Or (Israel)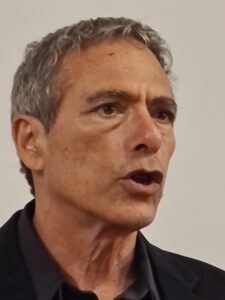 Amir Or, the 2020 Golden Wreath laureate, has been recognized as a major voice in world literature. His poetry won him numerous national and international awards, the recent ones including the 2016 European Atlas of Lyrics award, the 2017 Blue-Met Montreal World Through Poetry award and the 2019 Homer European Medal of Art and Poetry, Brussels, the 2021 Wladyslaw Reimont and Ianicius awards, Poland and the 2021 Shbdaguchha award, NY. Or published 14 poetry books, the latest being Loot, selected poems (2013), Wings (2015) and Child (2018). His work was translated to more than 50 languages, and published in 43 books in Europe, America and Asia. Additionally he published 2 novels, and 12 volumes of his translations to Hebrew from Ancient Greek, English and other languages. His selected translations From the Hebrew Side was published in 2017, and his selected essays, Discourse – in 2019. Or was born in Tel Aviv 1956, lived in the Netherlands and India, founded a meditation and therapy center in Jerusalem, and studied philosophy in the Hebrew University, where he later lectured on ancient Greek religion. He is the founder of Helicon Poetry Society, the Hebrew-Arabic Poetry School, the Sha'ar international poetry festival and the Helicon poetry review. He has served as national coordinator of the U.N.-sponsored Poets for Peace, and as national editor for international magazines.
Brane Mozetič (Slovenia)
Brane Mozetič (1958) is a Slovenian poet, writer, editor of the Aleph and Lambda book series and translator from French (Rimbaud, Genet, Foucault), best known as an author of homoerotic literature. His oeuvre extends to 15 poetry collections, a book of short stories, three novels and six children's picture books. He has edited four anthologies of LGBT literature and several presentations of contemporary Slovenian literature. He has more than fifty books in translation, his poetry collection Banalije (Banalities, 2003) alone being translated into twelve languages, making him one of the most translated contemporary Slovenian authors. He also organises translation workshops, readings of Slovenian authors abroad, a small literary and music festival Living Literature, the Ljubljana LGBT Film Festival, etc. He has also book in Greek: Koinotopies, Mov Skiouros, Athenes 2019
Efe Duyan (Turkey)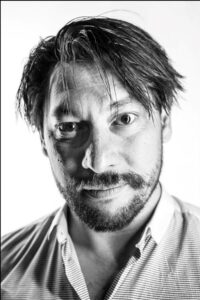 Efe Duyan was born in 1981, İstanbul, Turkey. He has been invited to several workshops, poetry readings and international organizations since 2009, including Turkish Poetry Evenings in Copenhagen, Word-Express Project (series of poetry readings in several Balkan Countries), Edinburgh Book Festival, London Book Fair, Berlin Poetry Festival, Lodeve Poetry Festival, Riga Poetry Days, Malta İnizjamed Poetry Festival, Transylvania Poetry Poetry Festival, Palabra En El Mundo in Venice, Sofia Poetics Festival, Chisinau Poetry Festival, Enemies Project & European Poetry Night in Britain, Shaar Poetry Festival in Israel, Sidi Bou Said Poetry Festival in Tunisia, Venice Dropping Seeds Project, European Poetry Biennale in Brasov, Swiss PEN's Day of Writers in Prison Meeting in Geneva, Goran's Spring Festival in Croatia, Felix Poetry Festival in Antwerp, Writer's Month Reading Series in Slovakia, Czechia, Poland and Ukraine, Mexico City Poetry Festival, and Divan: Berlin-İstanbul Project, Eurovision Poetry Series in Berlin, İzmir Literature Festival, Iowa University International Writers Residency, and Hurst Visiting Professorship at St. Louis University. He gave guest lectures on poetry at Atlanta, George Washington University, and Yale University and has been a short-term scholar at Boston Massachusetts University. Some of his poems have been translated into Bosnian, Czech, Chinese, Croatian, Danish, Dutch, English, Estonian, French, Greek, German, Hebrew, Hungarian, Italian, Japanese, Kurdish, Latvian, Lithuanian, Rumanian, Macedonian, Maltese, Occitan, Polish, Slovenian, Slovakian, Spanish, Swedish, Ukrainian and Welsh. His translation works in poetry includes poetry collections of Radu Vancu (Romania), Matthias Göritz (Germany) and Lloyd Schwartz (USA). He co-created poetry workshops with British, French, Italian, Israeli, Bulgarian, German, Swedish, Dutch, Japanese, Hungarian poets and the Istanbul Offline International Poetry Festival, Turkish American Poetry Days and Gaziantep International Poetry Festival. He acts as the Turkish co-editor of Rotterdam Poetry Foundations's Poetry International Archives and advisor to Nâzım Hikmet Poetry Festival in North Carolina. He has been included in the anthology of Turkish Poetry PAPER SHIP (Great Britain, 2013), European Poetry Anthology GRAND TOUR (Germany, 2019), and EUROPOESIE – 21st Century  Poetry Anthology (Great Britain, 2019). He worked in the editorial committees of literature magazines Nikbinlik (2000-2005) and Sanat Cephesi (2006-2010) and Istanbul Offline Magazine (2016-2019). His critical essay The Construction of Characters in Nâzım Hikmet's Poetry has been published in 2008. He edited a contemporary poetry anthology Bir Benden Bir O'ndan (2010) and is a member of the editorial board of the acclaimed literature magazine Offline Istanbul. His poetry collections are Sıkça Sorulan Sorular (Frequently Asked Questions, 2016), Tek Şiirlik Aşklar (One Poem Stands, 2012) and Takas (Swap, 2006). He is currently teaching history of architecture at Mimar Sinan Fine Arts University in Istanbul.
José Luis Díaz-Granados (Colombia)
José Luis Díaz-Granados was born in Santa Marta, Colombia, in 1946. He is a poet, novelist, journalist and university professor. Bibliographical Critic of the "Sunday Readings" section of El Tiempo (Newspaper) 1979-2000. He has been President of the Colombian House of Solidarity with the Populations (1992-2000); President of the National Union of Writers (UNE) (1996-1997); Professor of the "Octavio Paz" Chair in the Master's Program in Literature at Javeriana University (2005) and of the Colombian Author Seminar "Luis Vidales" at the Undergraduate Program in Literature at the same university (2006). He is currently member of the National Council of Culture and a Delegate of the Ministry of Culture to that body (2013-2018). He traveled through the USSR, Eastern Europe and Cuba. He hosted the tv program "Window on Books" (1993-1997). Poetry prize "Carabela" (Barcelona, ​​Spain, 1968); "Simon Bolivar" National Prize for Journalism (Best Interview in the Press), for his interview of the poet Luis Vidales (Bogota, Colombia, 1990). Medal of Friendship of the Council of State of Cuba (2001), "Centenario Pablo Neruda" Presidential Medal of Honor (Government of Chile, 2004), Mention of Honoris Causa of La Gran Colombia University (Bogota, Colombia, 2006). Books of poetry: The Labyrinth (1968-1984), The Perpetual Celebration. Poetic work, 1962-2002 (2003), The Labyrinth: Poetic Anthology, 1968-2008 (Fondo de Cultura Economica, 2014), Complete Poetry (3 volumes, 2015). His novel The Gates of Hell (1985), was  finalist of the "Romulo Gallegos" Prize in 1987. He has also published several books of poems for children: Various Games and Verses; Morning Notebook; Spring Rites and The Mongolian Nightingale. He is also the autor of the play: The Night Doll (1996) and the essays (The Other Pablo Neruda, 2003) and journalism (Gabo in My Memory, 2013).
 Madara Gruntmane (Latvia)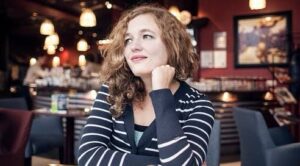 Madara Gruntmane was born in 1981 in Liepaja. She has published in several magazines, participated in many international poetry festivals, book festivals and performed her poetry in distinguished universities and venues (Resident of The International Writing Program, Iowa city, Iowa, US, Performance in FIGEE Art Museum , Davenport, Reading in New Orleans Center for Creative Arts, Reading in IWP Shambaugh House Friday Reading Series, Iowa city, Participation in Iowa city Book Festival, Music album "Simultaneous translation" with Maris Sverns, Participation in the Europian Poetry Festival, Riverbank Arts Center, Kildare, Ireland, Performance at the Liepaja History Museum, Concept and producing of poetry readings "Poets and other animals" in Riga Zoo, Participation in London Book Fair 2017, Publication in the newspaper "Kurzemes vārds" and many more). She has published two poetry books (Dzērājmeitiņa [Drinking Maid]. Riga: Neputns, 2018 and Narkozes [Narcoses]. Riga: Neputns, 2015) and has been nominated and awarded for her poetry work (the Annual Public Broadcasting culture award "Kilograms kultūras", best literature work nomination 2019, Ojārs Vācietis poetry award nomination 2018, the Annual Latvian Literature Award (Delfi news site's Reader's Choice Award) 2016).
Christopher Merrill (USA)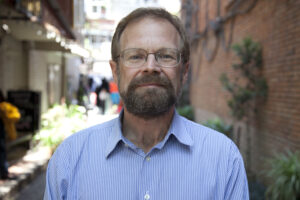 Christopher Merrill has published six collections of poetry, including Watch Fire, for which he received the Lavan Younger Poets Award from the Academy of American Poets; many edited volumes and translations; and six books of nonfiction, among them, Only the Nails Remain: Scenes from the Balkan Wars, Things of the Hidden God: Journey to the Holy Mountain, The Tree of the Doves: Ceremony, Expedition, War, and Self-Portrait with Dogwood. His writings have been translated into nearly forty languages; his journalism appears widely; his honors include a Chevalier des Arts et des Lettres from the French government, numerous translation awards, and fellowships from the John Simon Guggenheim Memorial and Ingram Merrill Foundations. As director of the International Writing Program at the University of Iowa since 2000, Merrill has conducted cultural diplomacy missions to more than fifty countries. He served on the U.S. National Commission for UNESCO from 2011-2018, and in April 2012 President Barack Obama appointed him to the National Council on the Humanities.
Dimitris Daskalopoulos (Greece)
Dimitris Daskalopoulos (Patra 1939). Poet and bibliographer. He studied law in Athens. He has published eleven poetry collections, fifteen books with studies on poets, topics and magazines of our literature. He has published, independently or in magazines, bibliographies for: George Seferis, Odysseas Elytis, Angelos Sikelianos, C.K. Katsimbali, K.P. Cavafy, Zisimo Lorenzato, Rodi Roufo, Alexandros Kotzias, Manoli Anagnostaki, Nora Anagnostaki etc. He is particularly concerned with the poetry and work of K.P. Cavafy and G. Seferis. Honorary Doctor of Philology of the Aristotle University of Thessaloniki (2006) and the University of Patras (2010). He has been honored by the Academy of Athens for all his lifetime achievements (2016) and with the Grand Prize of the magazine «Αναγνώστης» (2021). His recent book: Territorial Waters, Studies in Modern Greek Literature (2020).
Raquel Lanseros (Spain)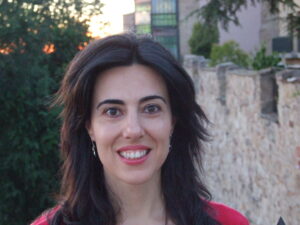 Raquel Lanseros (Jerez de la Frontera, Spain, 1973). Poet, translator, anthologist and professor, she is one of the most awarded and recognized voices of contemporary poetry in Spanish. About 200 critics of more than 100 universities around the world (Harvard, Oxford, Columbia and Princeton, among them) have chosen her as the most relevant Spanish-language femalepoet born after 1970. Her last poetry collection, Matria, has been awarded the National Award of the Critics in Spain in 2019. She is also the author of Legends from the promontory, Diary of a gleam, The eyes of the mist, Croniria, Small thorns are small (one of the bestseller books of poetry in Spain in 2014). Her poetry collections have also been published in France, the United States, Colombia, Argentina, Italy, Mexico, Morocco, Portugal and Puerto Rico. Her poetic work until the year 2016 was fully collected in one volume, partially translated into many languagesand included in numerous anthologies and literary publications all around the world. In the field of children's and young people's literature, she has published Himbu, the Little Painter, an illustrated album written in rhyme that explores the world of coloursin order to discover the personal development of a small elephant. It is published by Edelvives, one of the pioneer and most prestigious Spanish publishers within the sector. She holds a Ph.D in Didacticism of Language and Literature, an M.A in Communication Studies and a B.A in English Philology. Her doctoral thesis delves into theapplicationsof poetryto the classroomofSpanishfor foreign students.She works as well in literary fields as women studies within poetry, translation or the concomitances of poetry and science. She is the co-editor of a celebrated anthology of twentieth century Spanish and Latino-American women poets, Poesía soy yo, used as a reference manual in many universities around the world. As a translator, she has also published her works in the best Spanish literary houses, including her rhymed version of the love poems of Edgar Allan Poe, published both in Spain and El Salvador under the title Love poems; her translation of a selection of poems by Lewis Carroll, published for the first time in Spanish under the title Poems; her translation of The eyes of Elsa, the most renowned book of Louis Aragon and first published in Spanish; as well as her translation of the Collected poems by Sylvia Plath.
Philip Meersman (Belgium)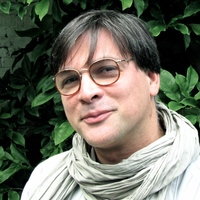 Philip Meersman Philip Meersman is curator of the Brussels Planetarium Poetry Fest (http://poetryfest.brussels) and coordinator of the Belgian, European and Worldwide informal national slam competitions. He coordinates the itinerant organization of the inclusive European and World Championships Poetry Slam. Being a multilingual poet, he pushes the boundaries of written and spoken poetry based on the news, socio-political or environmental topics. He performs worldwide and gives experimental, visual and performance poetry workshops. Meersman is Master in Art Sciences and Archeology at the Flemish Free University of Brussels. Currently he is doing a PhD at the AP University College of Antwerp on the transformation of visual poetry into an immersive XR-experience. Meersman participated at some of the most important poetry festivals in the world. In 2014 Three Rooms Press in New York published his poetry collection "This is Belgian Chocolate: Manifestations of Poetry". On the fault line of 2020 and 2021, his second English-language poetry book appeared at Cyberwit Press in Allahabad, India "There Is Blue Somewhere"